"LEARN. LISTEN. MISSION."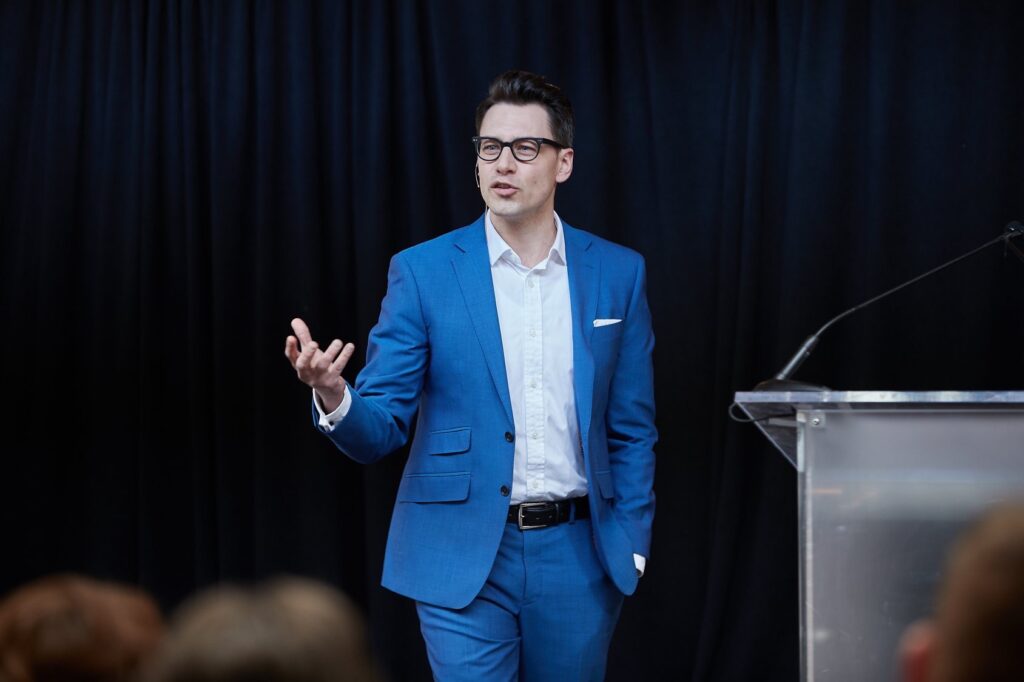 For years Cory hid his failures.
Embarrassed by his journey, he figured his 350+ rejections, 3 layoffs, and (at times) low ratings in media said something about him.
But, the reality is those rejections, layoffs, and (at times) low ratings inspired his greatest personal & professional growth.
Our failures don't define us. How we accept & learn from them does.
Cory's non-traditional journey is full of risk, failure, and uncertainty. To help others overcome their fears and discover their JOY, Cory's developed a message he calls, "Learn. Listen. Mission." where he shares his process for curious exploration, identifying & conquering barriers, and empowering a purposeful, JOYFUL IMPACT. Whether a corporation, community foundation, non-profit, Rotary club, sports organization, University, High School, or a church, Cory's passionate message meets people – of all ages, backgrounds, and experiences – where they're at.
**CONTACT CORY if you'd like him to speak to your company, community, or group.